Graphy Vs. LearnWorlds
An affordable LearnWorlds alternative that gives you the best live teaching experience
Easy to use all-in-one course platform with faster customer support — make your knowledge business more profitable with Graphy.
Get in-built live classes with Graphy
Teach your learners live! They don't need to switch between a webinar platform and your course platform
The Graphy Classroom gives you a premium Zoom experience at no extra cost
You can record your live classes and publish them as course content
In-built live classes
Premium Zoom integration with up to 300 users
Record and publish your live classes
Schedule your live classes directly and notify learners
Third-party integrations needed to teach live
No Zoom integration
You can't record your live classes
In-built live class scheduling is not available
We've supported 3000+ success stories. You can be next.
$50 million
Revenue earned by creators
99%
Rated 4.5/5 stars
5 million
Users enrolled
We aren't limited to PayPal and Stripe
Support of local payment gateways like PayUMoney, Razorpay, Paytm, CCAvenue, Instamojo, and TraknPay
Country-specific pricing
Receive payments in multiple currencies
Support for both local & international payment gateways
Country-specific pricing
Multi-currency options
Only PayPal and Stripe
No country-specific pricing
One currency option only
We're here for you every step of the way
Creators pick Graphy over LearnWorlds because we provide instant support
Immediate call support, instant chat, and 24x7 email support
Dedicated account managers to support your success
Immediate phone support
Assistance during onboarding
Dedicated account manager
No call support
No onboarding support
No dedicated account manager
Your content is encrypted and secured with Graphy
All forms of content are given content security
Both web and apps are highly secured
Provides multi-layer content security
There's a device-wise limit
Dynamic video watermarking
App screenshot restriction
The content can be easily copied
There's no device-wise limit
Dynamic video watermarking is not available
No restriction
Serious creators choose Graphy over LearnWorlds because...
In-built live classes
Not available
Available
Pricing
Expensive
Affordable
Indian payment gateways
Not available
Available on all plans
Customer support
No call support
Call, chat & email support
Content Security
Not available
Highly secured
We've got your migration covered
We offer FREE customer support to help you migrate your courses, landing pages, data, and operations. What are you waiting for?
Trusted by the best in the business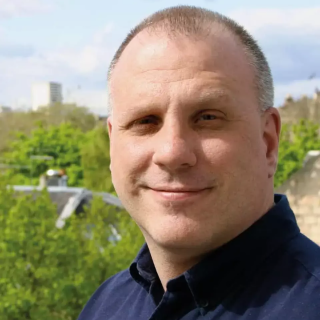 Graphy (formerly Spayee) is jam-packed with features at a price-point that is very competitive. The fact that we can upload SCORM packages makes our course creation so much quicker. The platform is stable and rock-solid to use. I thoroughly recommend the platform to anyone looking for a rock-solid LMS.
John Paul
Founder
teachmindset.com