In this blog, you'll get the ultimate overview of how to use webinars to boost course sales, build a brand and so many other features.
Are you struggling to learn effective strategies for marketing an online course? Are you confused about how to identify and target the right audience for your course? Do you want to know creative ways to generate buzz and create anticipation for the launch of a new course? Have you heard about using webinars to promote your course but don't know where to start?
If your answer is YES, then read this blog where we have explained everything in detail.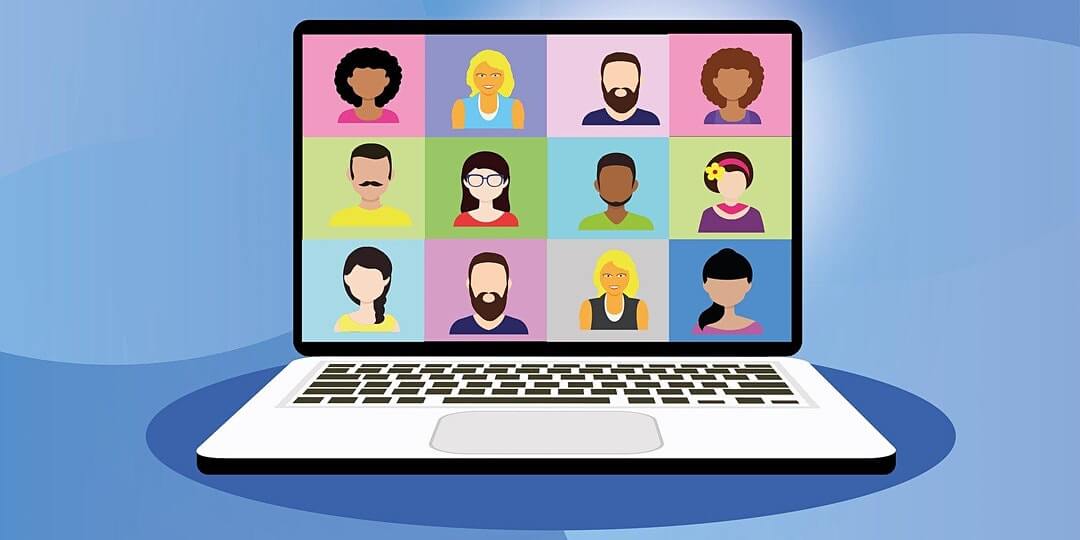 Webinars have recently become an increasingly popular tool for creators to sell their courses. Webinars provide an efficient and effective way for creators to connect with their potential customers and present their courses in front of a live audience. The format of a webinar allows creators to showcase their knowledge, build trust with their audience, and ultimately convert sales. In this blog, we will discuss the various benefits of webinars for creators to sell their courses.
What is a Webinar?
Before we dive into the benefits, let's first define what a webinar is. A webinar is an online event that typically involves a presenter delivering a lecture, workshop or presentation to a live audience over the internet. Attendees can interact with the presenter, ask questions, and participate in polls or surveys. Webinars are an excellent way to engage with an audience in real-time, share knowledge and expertise, and build relationships with potential customers.
5 Amazing ways to leverage your Webinars
Increased Engagement
One of the primary benefits of webinars is that they provide an opportunity for creators to engage with their audience in a way that is not possible through written content or pre-recorded videos. Attendees of webinars can interact with the presenter, ask questions, and participate in discussions. This engagement helps to build trust and establishes the presenter as an expert on the topic, which is essential when selling a course.
Large Reach
Webinars can be an excellent marketing tool for creators as they can reach a much larger audience compared to in-person events. By hosting a webinar, creators can reach potential customers from all over the world. Creating and marketing a webinar requires minimal investment, making it an affordable and cost-effective marketing strategy for creators.
Credibility and Trust Building
Webinars are an excellent way for creators to establish credibility and build trust with their potential customers. By providing educational content, valuable insights, and answering questions in live Q&A sessions, the presenter can establish themselves as an expert in their field. Building trust and credibility are essential when selling online courses as customers are more likely to purchase from someone they trust and respect.
Immersive Experience
Webinars provide an immersive experience where attendees can witness the presenter's knowledge and expertise in real-time. Presenters can use multimedia resources such as videos, images and interactive tools to deliver the content. By creating an engaging and interactive format, webinars provide an immersive experience that keeps attendees engaged and learning.
Conversion Rates
Webinars have been shown to have a high conversion rate compared to other marketing strategies. One of the reasons for this is the live interaction with the presenter, which increases the trust factor, leading to higher sales conversations.
In addition, webinars provide creators with an opportunity to address any objections directly, leading to a faster conversion process.
Conclusion
Webinars provide creators with several benefits, including increased engagement, large reach, credibility and trust-building, immersive experience, and higher conversion rates. By leveraging webinars, creators can take advantage of an effective and affordable marketing strategy to sell their courses. If done correctly, webinars can serve creators well in building their brand and creating a loyal customer base.
Related blog: 10 secret strategies to market online course​
Way Forward
If you have gone through the entire blog, then congratulations you are on the right path towards building a profitable online coaching business.
Graphy is an online course hosting platform that assists creators by launching their branded websites and mobile apps through which they can market and sell their online courses to a global audience.
Some of the exciting features of Graphy are:
Unlimited Recorded-Streaming bandwidth
Unlimited Courses, Learners & Admin accounts
Unlimited Zoom powered LIVE classes.
Sell globally with country specific pricing
Customized learning paths for learners
Engage students via memberships and community features
Comprehensive analytics and reporting
Advanced assessment and grading tools
Customized certificate generation and more!
So, what are you waiting for? Sign up on Graphy today!
More than 100K+ Creators Use Graphy – Join Them